The scientists and economists both have their own perception regarding the phenomenon of climate change. University of Melbourne with Coursera is offering a free online course on climate change. This course develops an interdisciplinary understanding of the social, political, economic and scientific perspectives on climate

change. This course also helps to think on the aspect that what the influences of Climate Change on you as citizen, individual and member of global community. This course duration is 12 weeks. It comprises of short video lectures, quiz questions, discussion groups and additional short assignments. This online course session is August 31, 2015 to November 30, 2015.
Course Details In Brief
Level: Introductory
Length: 12 weeks
Effort: 6-8 hours pw
Subject: English
Institution: University of Melbourne with Coursera
Languages: English
Price: Free
Certificate Available: Yes
Session: Starts August 31, 2015
Why Choose University Of Melbourne MOOC?     
The course is very useful to all students. This is designed to be accessible to students from any discipline. The main thing which you learn if you go through this course is that the issue of Climate Change is incredibly complex, however it can also be very accessible if you can see it from different perspectives and approach it with an open mind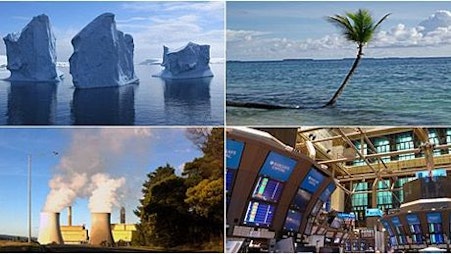 and a willingness to engage in discussion and action along with others. The course will cover three categories Economics & Finance, Humanities and Energy & Earth Sciences. Applicants will be eligible for both verified certificate and statement of a accomplishment.
Course Introduction
What is Climate Change? How should we respond to Climate Change? These questions are complex, not least because the responses available to us depend upon who is providing the answers and the particular perspective they take. The economist sees the economic challenges and opportunities of Climate Change; the scientist sees the need to describe and explain Climate Change; the policy-maker and social scientist see Climate Change as a social problem. Therefore, the first step to understanding Climate Change and what we do about it is to see how experts from different disciplines engage with the issue. The second step is to appreciate how our response to Climate Change depends upon the interplay between these different approaches.
This course offers you an introduction to different disciplinary perspectives on Climate Change to help you think about how Climate Change affects you as an individual, as a member of your local community, as a citizen of your country and as a member of the global community. We have designed the presentations, discussions, activities and assessment tasks in this course to help you understand what Climate Change is and what you – and we – should do about it. Applicant will also develop an awareness of the present and future impact on global communities, the political response to such impacts, and consider basic economic concepts and models that describe a framework in which changes to our use of resources can occur.
Recommended Background
No background is necessary. This subject is designed to be accessible to students from any discipline.
Suggested Readings
A collection of readings pertinent to each topic will be made available online.
Course Format
This course will run for 12 weeks comprising of short video lectures, quiz questions, discussion groups and additional short assignments.
You Will Learn
By the end of the course, you will:
-an introduction to different disciplinary perspectives on Climate Change
– help to think about how Climate Change affects you as an individual, as a member of your local community, as a citizen of your country and as a member of the global community
– provide an introduction to the socio-political, scientific, and economic aspects of the phenomenon known as Climate Change
-You will emerge with a broad understanding of the science underpinning the claim that human activity has played a role in causing the current rise in global temperature