Look no further than the Dutch city of Groningen – the best student city in Europe and ranked the second most innovative city in Europe!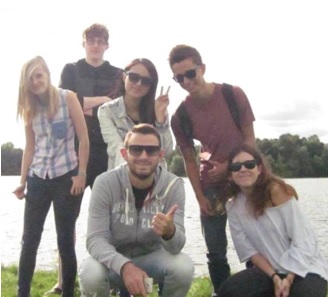 At a ratio of 50,000 students to 190,000 inhabitants, the city of Groningen is rightly known as one of the best student cities in the Netherlands. Half the population is under the age of 35. The presence of so many students makes it one of the most culturally diverse cities in the whole of the Netherlands.
In many respects, Groningen offers the closest equivalent to the British student lifestyle. So, if you would like to go abroad, but don't want to miss out on the student experience, this might be the place for you. In particular, the Grote Markt, the Vismarkt, and the Poelestraat and Peperstraat are the places to visit – crowded every night of the week. Most bars do not close until 7 in the morning.
Located in the north of the Netherlands, Groningen is approximately 2 ½ hours from Amsterdam airport by train.
It is perhaps most famous internationally as the World Cycling City, the only place in the world where as many as 57% of all journeys are made by bicycle.
Groningen has also been ranked as the second most innovative city in Europe.
The European Commission awarded the European Capital of Innovation iCapital prize to the city of Barcelona during the Innovation Convention 2014, making it the winner of the first edition of this competition.
Today, two-thirds of EU citizens live in cities. The iCapital Award is the European Commission's attempt to make these cities better places to live. The iCapital finalists were chosen on the basis
of their achievements and policies that help build the best innovation ecosystem; i.e. a system which links the citizens (People) with a built environment (Place) and public organizations and policy-makers (Public) through business (Private). A financial award of €500,000 is given to the winning city to help increase its innovation efforts.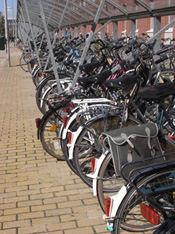 Groningen was able to break through to the final stage of the competition by demonstrating extensive collaboration between institutional, private and public players, in and around the city, focussing on the development of a user-centred, smart energy system. A concrete example of cooperation between various local stakeholders is the Energy Academy Europe, set up by Hanze University of Applied Sciences, the University of Groningen, local government and energy companies.
Groningen competed against two other cities: Grenoble and Barcelona. Grenoble thanked its nomination to its investment in scientific and technological innovation through established local synergies. Barcelona was recognised as the most innovative due to its success in fostering economic growth and welfare of its citizens by using new technologies.
Find out more about Groningen and study options here.